General Surgery
Baxter understands that colorectal teams are faced with ever-increasing complexities—from preventing post-operative leakage to reducing the risk of surgical site infections. Baxter's haemostat, sealant and tissue repair products were created to work across procedures to address those issues that stand in the way of patient healing.
Key Procedures
Each colorectal procedure provides unique challenges that can cause complications for the healing process. Here are just a few examples.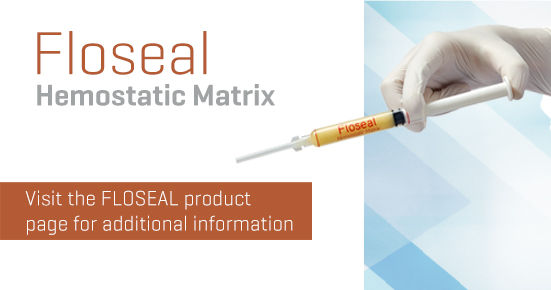 Colectomy
Controlling all types of bleeding is important during colectomy surgeries. When dealing with complete removal of the large intestine, FLOSEAL provides quick haemostasis (2 minutes median time to haemostasis)1 that can help to reduce the risk of costly bleeding related complications3.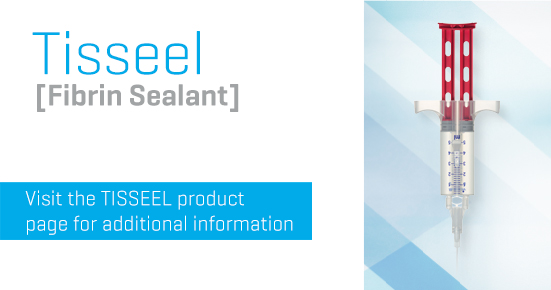 Colostomy
Accessing the surgical site in a laparoscopic colostomy can be challenging, in addition to working in a contaminated field which leaves patients more susceptible to infection. The wide range of TISSEEL applicators provide solutions for these unique access challenges, allowing for precise application in the surgical field2.
Prescribing Information
Baxter takes safety of our products and patients very seriously. If you would like to report an adverse event with Baxter drugs (e.g. Tisseel, Artiss, …), you can contact Baxter directly: [email protected], or you can report it via Netherlands Pharmacovigilance Center Lareb's website: www.lareb.nl Any medical device product quality complaints (including medical device adverse incidents) relating to Baxter products should be sent to EMEA SHS Complaints Intake [email protected]