TISSUE-GUARD FAMILY
With 30+ years of clinical history, PERI-GUARD, VASCU-GUARD and DURA-GUARD patches have demonstrated a low inflammatory response, resistance to suture line bleeding, and very low adverse event rates supporting overall patient healing post - operatively. These products are recognised for providing strength, durability, and superior handling in soft tissue repair.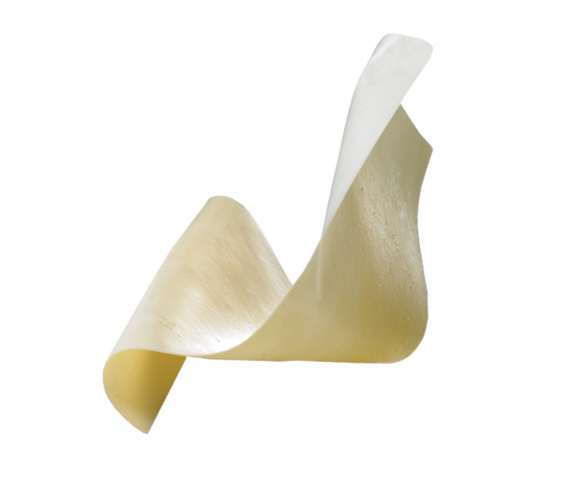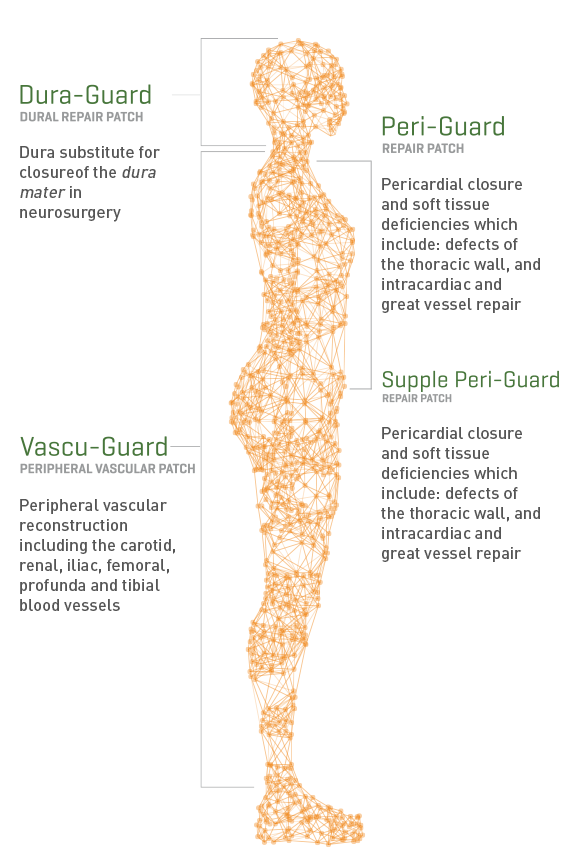 A Heritage of Healing
With more than 1.3 million units sold, our TISSUE-GUARD products offer clinical application across a broad range of indications including vascular, neurological, abdominal, thoracic and cardiothoracic surgery.1,2,3,4
Additional Product Benefits
Low Risk of Inflammatory Response
Through a proprietary manufacturing process, the intrinsic nature of the bovine pericardium material is maintained while meeting high levels of biocompatibility and demonstrating a low risk of inflammatory response.4,7
Strength, Durability and Excellent Handling
The TISSUE-GUARD products are similar to autologous tissue and are easy to handle and suture through; they resist suture line bleeding with excellent reapproximation.6,7,8  
Multiple Size Options
The TISSUE-GUARD family of patches offer multiple size options and readily conform to multiplanar shapes.
Important Risk Information
Baxter takes safety of our products and patients very seriously. If you would like to report an adverse event with Baxter drugs (e.g. Tisseel, Artiss, …), you can contact Baxter directly: [email protected], or you can report it via Netherlands Pharmacovigilance Center Lareb's website: www.lareb.nl Any medical device product quality complaints (including medical device adverse incidents) relating to Baxter products should be sent to EMEA SHS Complaints Intake [email protected]